ABSS To Do List memberikan ikhtisar informasi untuk membantu Anda melihat apa yang memerlukan perhatian Anda.
Untuk menampilkan To Do List, klik opsi di kiri bawah Command Center.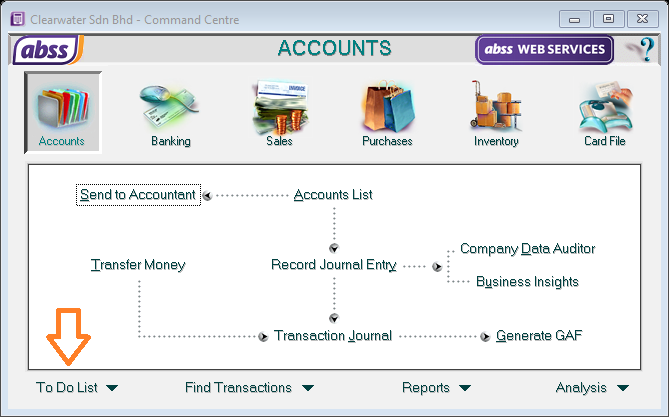 Ada 9 tab di To Do List.
AR – Piutang usaha,
AP – Akun hutang,
Recurring transactions – Transaksi berulang,
Recurring sales – Penjualan berulang,
Recurring purchases – Pembelian berulang,
Expiring discounts – Diskon yang akan segera habis masa berlakunya,
Orders – Pesanan penjualan,
Stock alert – Peringatan stok, dan,
Contact alert – Peringatan kontak.
Jelajahi setiap tab dalam video ini.