ABSS, or Asian Business Software Solutions, has been providing business solutions in South Asia since 1993.
The solutions, formerly known as MYOB, was rebranded in January 2018, and has since then been called ABSS.
There are 2 accounting and business management solutions and 1 payroll solution.
ABSS Accounting
ABSS Accounting is a single-user, fully integrated accounting solution.
ABSS Premier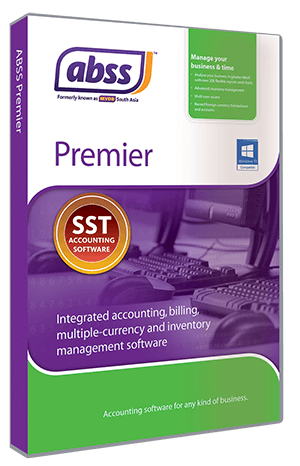 ABSS Premier is a single or multi-user accounting solution with multi-currency features and more.