Single or multi-user licences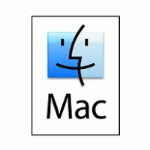 Automate, organise and process all your business tasks and financial information on your Mac.
You probably work with a Mac because it's easier to use and the interface just makes sense.
Well, rest assured, you will feel right at home with AccountEdge.
Even if you're not a seasoned Mac user, you will be able to navigate the software like a pro in no time.
AccountEdge offers the most complete, easy to use accounting solution for Mac-based small-businesses.
With over 100 business templates to choose from and the Easy Setup Assistant to guide you along the way, you will be sending invoices and issuing cheques in no time.
Banking
Pay bills, make deposits, and reconcile all from the same window
Sales
From quotes to orders to invoices, the sales command center covers the entire sales process
Time billing
Use multiple billing rates, track chargeable and non-chargeable time and bill in hours and units
Contact management
Track customer, employee and supplier information, and sync with Mac OS X Address Book.
Budgets and Reports
Intuitive budgeting allows you to plan next year's budget with over 200 reports
Inventory
Powerful options allow for total inventory control:
multiple pricing levels
kit-building, and,
negative inventory
Multi-user access
Network edition optimised to work over a Mac OS X network.
Macworld's 2009 review
AccountEdge has long been the best and most versatile business accounting package available for the Mac
2010 Bronze award review
AccountEdge is relatively easy to use compared to many accounting programs; it is designed for small business owners that are looking for a program that is simple to use even by those that do not know a lot of the terms used in traditional accounting.
System requirements
Operating system: Mac OS X 10.4 to 10.6
(Note: AccountEdge is NOT MAC OS Catalina compliant),
Hardware: PowerPC G4 or later with 512MB RAM or more,
Hard disk space: 250MB of hard disk space for program installation and a minimum of 35MB for each company file,
Note: UNIX formatted hard drives are NOT supported,
1024 x 768 screen resolution,
Network:,
Intel Core 2 Duo with 2GB RAM for hosting company files,
Intel based Macs for accessing company files,
1000BaseT/Gigabit Ethernet Network,
Mac OS X 10.5 or 10.6
Free trial version download
If you would like to try out AccountEdge, MYOB offers a free 30 day trial version.
The trial version of MYOB is fully functional so you can explore all the features MYOB AccountEdge has to offer.
The only exception is the trial version expires within 30 days, and you will need to purchase a licence should you wish to continue using it.
During the trial period, do feel free to contact us for assistance if you require it.  Note that the support would necessarily be limited. Full support will be extended to you once you purchase the software.
Click on the link below to request a free MYOB AccountEdge trial version download.