We provide a complete range of services for MYOB. Depending on your requirements, we can take you step by step through the whole process of setting up a solution or just provide support you as and when you need help.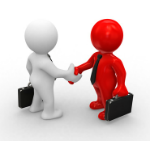 Consultancy
Deciding on which solution is best for your business requirements is not as straight forward as picking one off the shelf.
MYOB is feature rich and while the primary function is accounting, the products offer options that go far beyond double entries with user definable options that help you manage and take control of your business better!
Implementation
Setup and start using your MYOB solution in the shortest possible time. Our implementation team brings industry expertise and best practices to get you going from day one.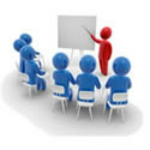 Training
Our training packages are designed to give you a working knowledge of the essential business processes using MYOB and is ideal for first time users.
Support
Need help with your MYOB software?
We provide extensive MYOB support and help through a range of support options designed specifically to help you get the most out of your investment in MYOB.