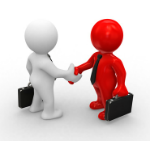 MYOB Consultation
Computerising your accounting is no longer an option.
In today's fast paced economy, it is an absolute essential.
This is because things can get quickly out of control and adversely affect your business.
The question then, is which solution, and does it have the features that your business needs?
Is MYOB right for your business?
MYOB is an excellent solution that integrates business processes into one application while managing your accounting at the same time.
Evaluating MYOB may take up a considerable amount of your time as it has so many features that can streamline and enhance your business processes.
The quick fix
This is where we come in.
With our 23 years of experience in implementing MYOB over a wide range of industries, we can provide you with a demo of the features most relevant to your business.
How does it work?
Simply request a demo and consultation session from us.
If you are located in the Klang Valley, we can drop by your office.
For customers outside the Klang Valley or located overseas, we can arrange a virtual session, which allows us to connect to you over the internet and demo the product.
A typical demo and consultation session could take between 1 and 2 hours, depending on the concerns and questions you may have.
Free demo and consultation
Click here to book your session.