Financio Cloud Accounting and Payroll solution
Financio, developed by ABSS, is a cloud-based accounting and payroll solution designed for businesses of all sizes in Malaysia.
Financio Accounting helps businesses automate accounting tasks and manage their finances effectively.
Financio Payroll helps streamline payroll and HR processes, while ensuring local statutory compliance.
Financio Accounting
Financio Accounting automates tedious financial tasks helping you take your business to the next level.
Automate time-consuming tasks associated with accounting, from creating invoices to recording payments, and more!
Generate real time financial reports to help you make better, informed business decisions.
Financio Payroll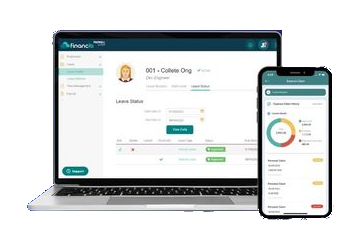 Financio Payroll streamlines payroll and HR processes.
Automate salary calculations, generate pay slips, while managing employee information.
Financio Payroll is fully compliant with Malaysian employment statutory requirements.