Philippines – MYOB Premier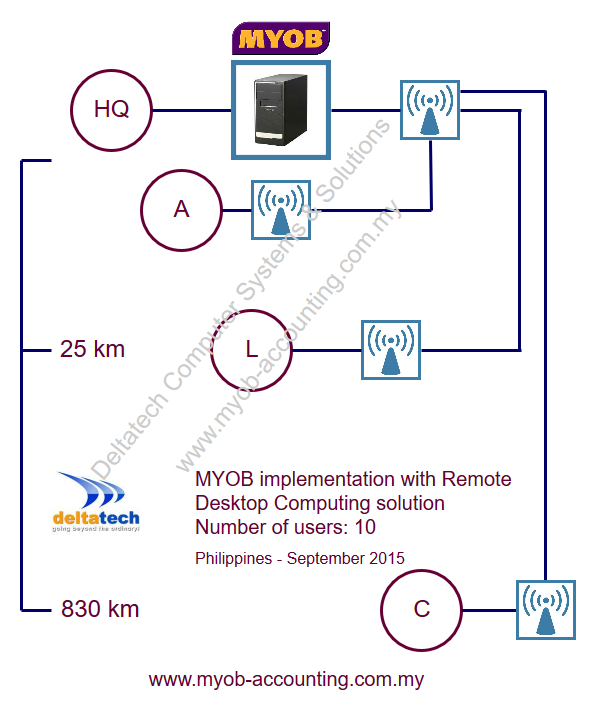 This implementation involved the head office and 3 remote locations, 1 close by, and the other 2 between 25 km and 830 km away.
MYOB is installed on the main computer located at head office. The computer is a normal PC with Windows 8.1 Pro, an Intel i7-4790  CPU @ 3.6Ghz Processor and 32 GB RAM.
Data is on shared folder, and all users, including the Accountant who is located at HQ, accesses MYOB and the relevant data on the server.
While the Accountant can access MYOB directly when in the office, access is also available, when required, from outside the office.
All other users access MYOB by connecting to the main computer through the internet.
The Regional CFO who is based in Malaysia also has access when required.
Note:
Remote Desktop Computing is a third party solution,
i.e. it is NOT an ABSS or MYOB product.
---
---