This post is also available in: Malay Indonesia
ABSS (MYOB) Premier multi currency feature lets you conduct business transactions in foreign currencies.
For example, you can sell to an overseas customer and invoice them in US$ or any number of currencies that you define.
In the same way, you can purchase from an overseas supplier and record the purchase invoice amount in the supplier's currency.
To make use of the multi currency feature, you first have to turn it on in MYOB.
To do this, click on Setup, then Preferences.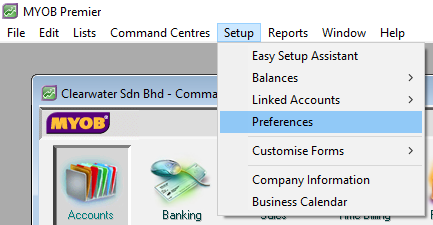 In the System tab, tick inside the box for "I Deal in Multiple Currencies [System-wide]"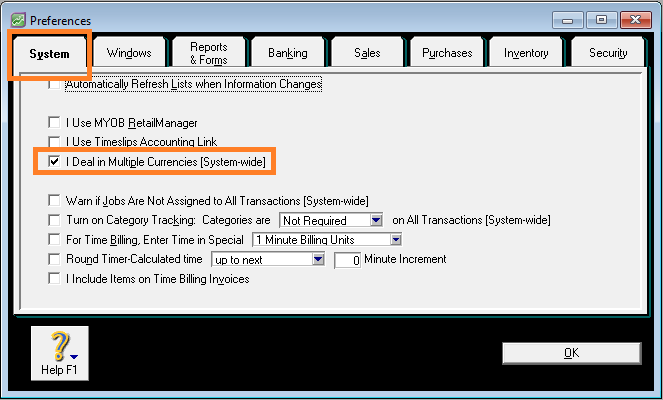 When you select it, you will see a warning message.
This is just to inform you that the Multi Currency feature cannot be turned off after you turn it on.
Click OK.
Next, you will need to define or edit the currencies you will be using for transactions.
You can access a list of currencies that are already defined, by clicking on Lists, then Currencies.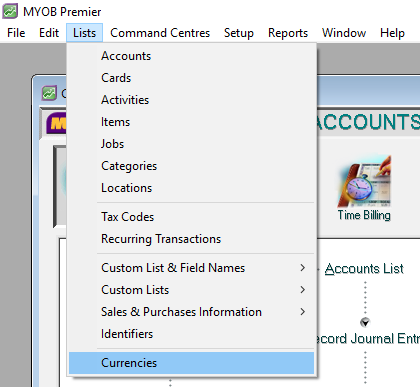 If you do not see the Currencies option, it means you have not yet turned on the Multi Currency feature.
The Currencies list in ABSS (MYOB) will include a number of default currencies that is created for you.
Depending on the version you are using, a default currency will be set for you.
To edit an existing currency, click on the drill down arrow next to the currency name.
For each currency, you will need to define the following:
In the Profile tab, define the Currency Code, Name, Exchange Rate, Symbol, etc as can be seen in the image above.
You will also need to define the Receivables and Payables accounts depending on whether you will be selling, buying or both in that currency.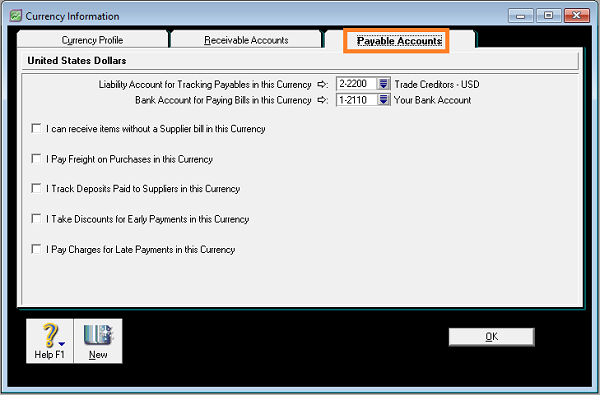 For each currency, ABSS (MYOB) keeps track of the Receivables and Payables in separate accounts so that the amount owing can be shown in the foreign currency.
To balance the amount in foreign currency to local currency, MYOB uses an Exchange account.
Multi-currency feature is only available in ABSS Premier