The latest versions of ABSS Accounting and ABSS Premier, released on 6th September 2022, come with compliance updates, new features as well as enhancements.
New feature
Transaction Journal Vouchers
Some accounting transactions are required to be approved.
In these newly released versions, you can print out transaction vouchers for approval.
These transactions include:
Sales
Purchases
Disbursements
Receipts
Inventory
You can print the vouchers from the Reports menu, in the Accounts tab, under Transaction Journals.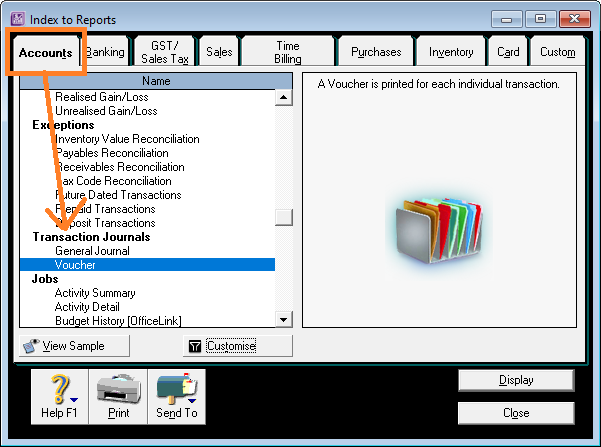 Enhancements
Search by description
You can now search for Sales and Purchase transactions by description.
In the Advanced window of the Find Transactions screen, a new field has been added for description.
The description field is available when you select All invoices in the Invoice tab or Bills in the Bill tab of the find transactions window.
Transaction totals in Sales and Purchases reports
When printing the Sales or Purchases reports, the totals are computed and displayed.
Note that in Premier, for the totals to display, the report must be in local currency.